Brand: SMOK
Unit: set
Type: Vape Pod Kit
Net Weight: 22(g)
Combined shipping cost will be calculated automatically by the system after you choose shipping destination in the checkout step.
INTRODUCTION
Product introduction
SMOK INFINIX Kit is a premiere combination of portability and easy of use. Featuring a sleek chassis design with sharp lines and futuristic styling, it is created with a streamline form factor for easy handling. Internally, SMOKTech has integrated a 250mAh internal battery within the INFINIX, with LED indicator to provide instant battery life feedback and is conveniently charged via microUSB port. Operationally, the INFINIX is activated by a draw-activated mechanism with a simple inhaling, with a power output range of 10 to 16W. As for the refillable and replaceable pod, it has an e-juice capacity of 2mL, cleverly designed with simple side refilling method on the side enclosed by a rubber plug. And the heating element is pre-installed, utilizing a special cotton that is enclosed to provide optimal vapor production and flavor enhancement. All in all, the INFINIX is a sure choice for those looking for simplicity and efficiency in their daily lives. 3 colors to choose from.
Parameters
Size: 110 x 12.5 x 11mm
Battery Capacity: 250mAh
E-juice Capacity: 2ml
SMOK INFINIX Kit comes with
1 x Infinix
2 x Pod
1 x USB Cable
1 x User Manual
SPECIFICATION
Features
1. EASY TO INSERT. The design of Infinix makes it very convenient for you to insert pod.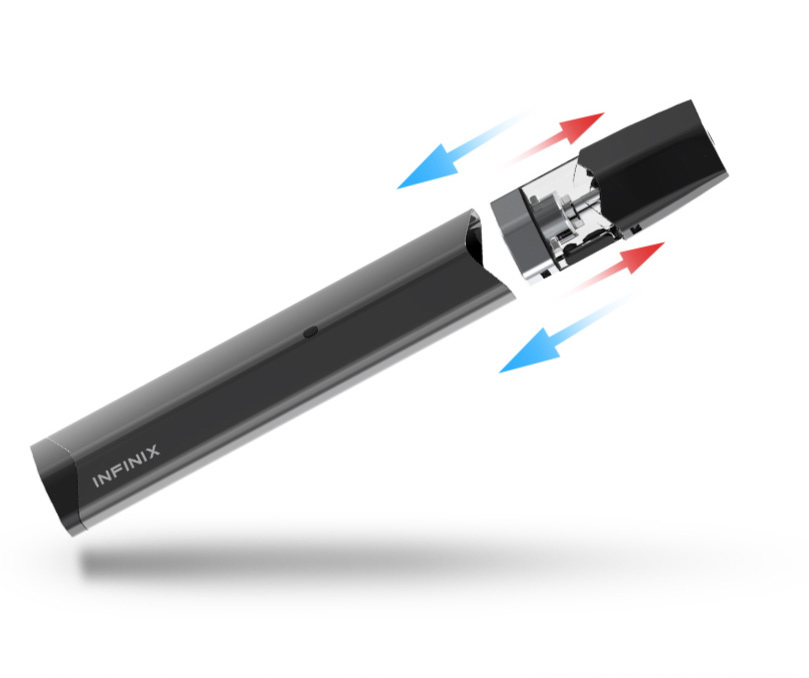 2. When you want to add e-juice you just need to pull the pod out and when you full-filled the pod with e-juice you can press it back.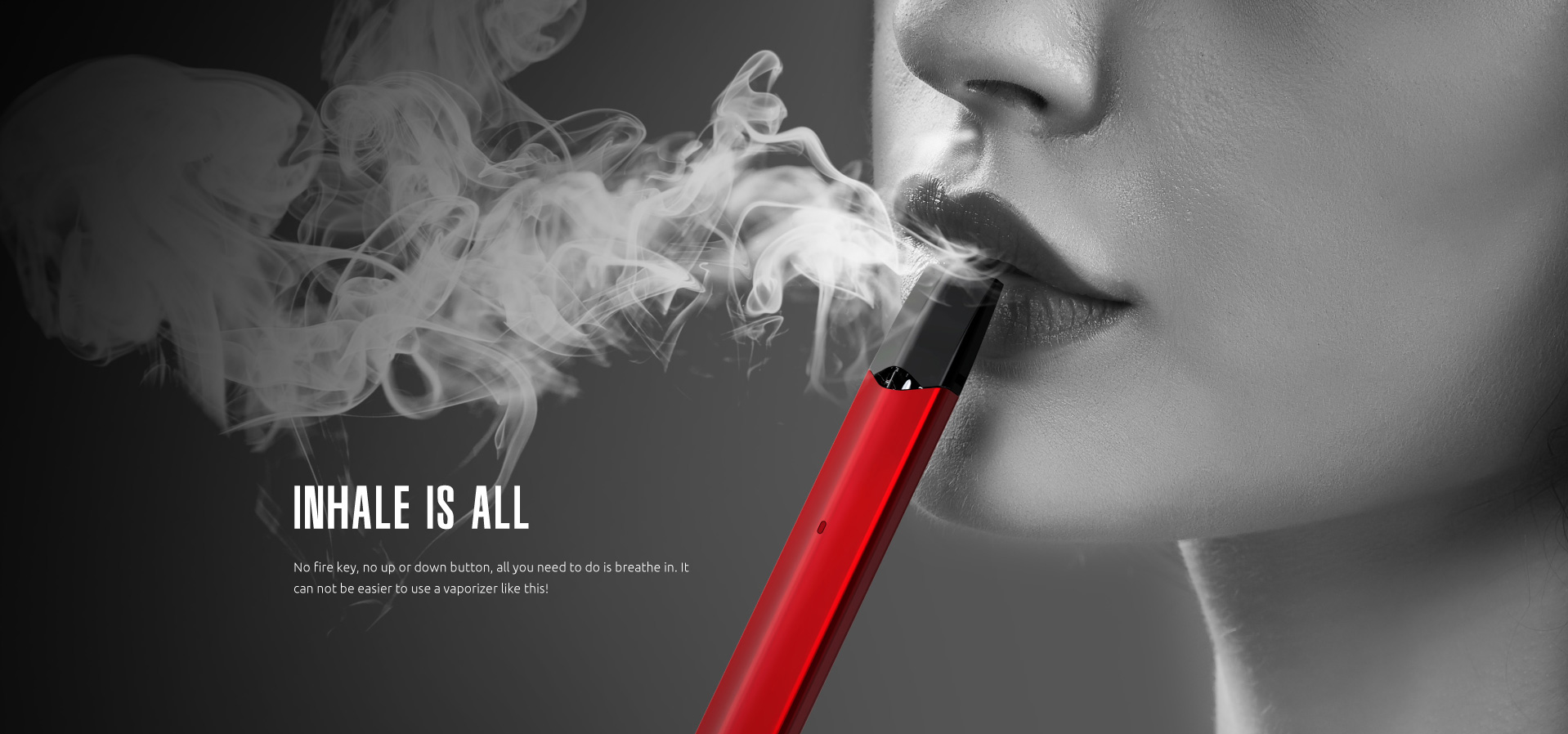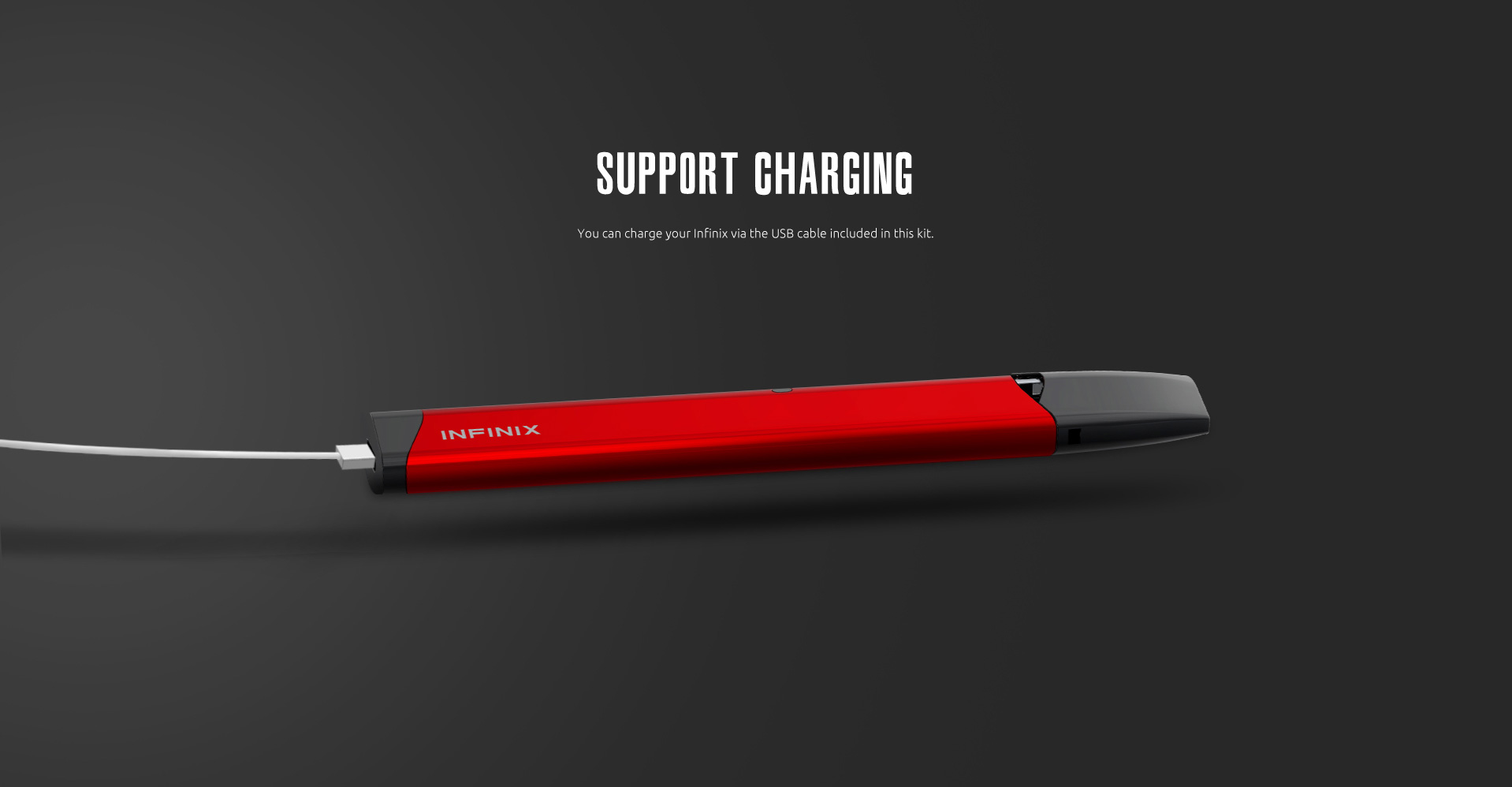 3. MULTIPLE PROTECTIONS. Infinix provides multiple protections to avoid potential risks.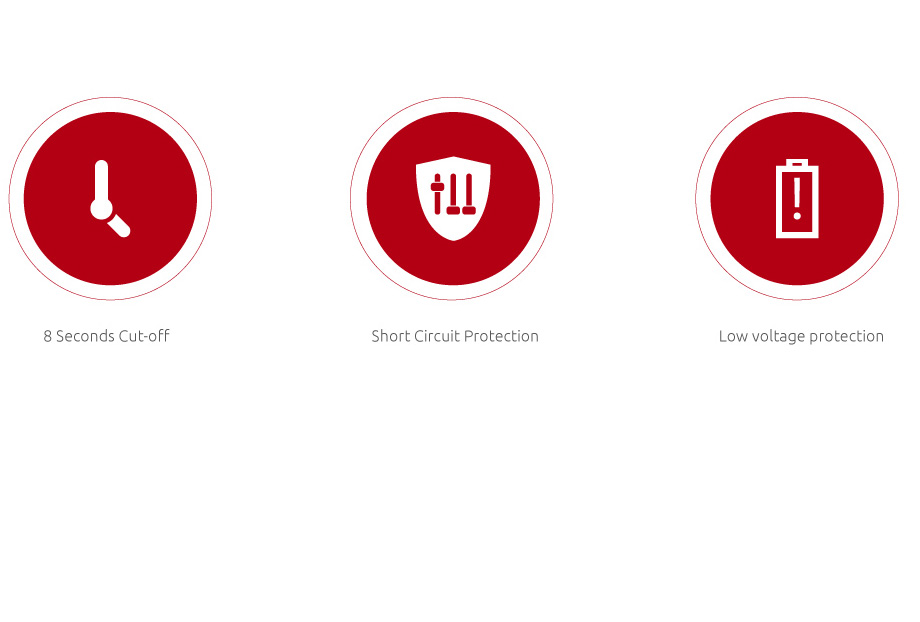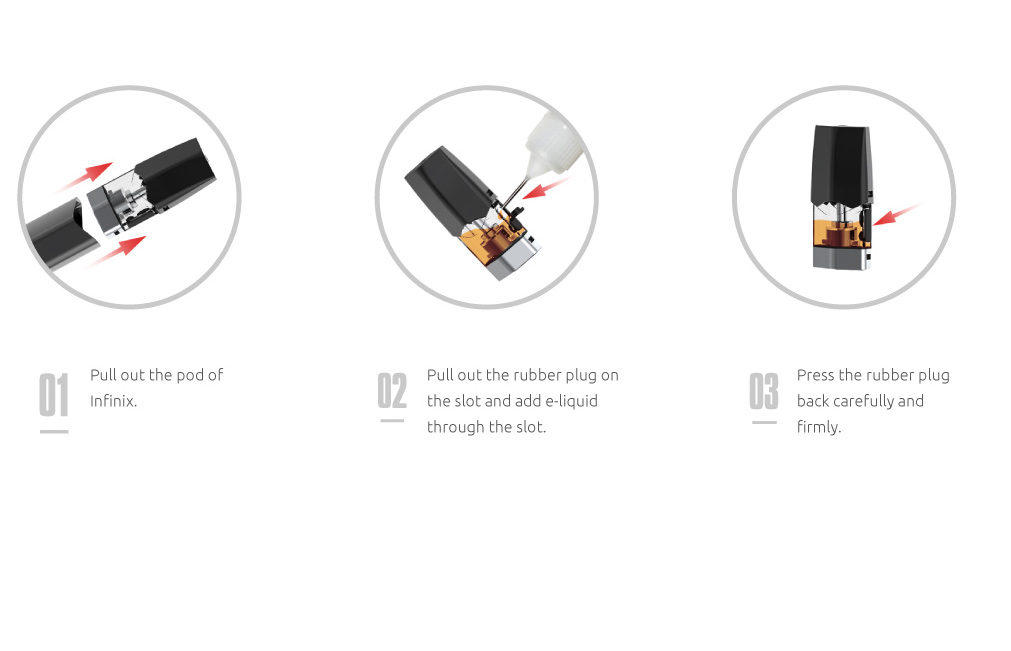 3 Months for Vape Mods. Vape Tanks & Accessories are DOA(Dead On Arrival), please contact us within 72 hours of delivery.